Fancy Striped Gauchos
Posted on February 24 2018
And I've got you covered.
As a kid, I always dreamed to have the finer things in life. Whether that be a big house, a fancy car, designer clothing; I lived in the fantasies that I saw on TV with an, "I gotta have it" attitude.  When you come from a certain environment, people stare different once you change your tune with 'stuff'.  This bothers most and I am in the most who was bothered until I remembered that this is my dream.  My goal.  My desire.  I woke up and start living it.
Back in August, my hub surprised with me a Porsche Panamera, which I began eyeing back in 2011 with an income of barely $40K; so again, merely a dream.  We would always see 1 lovely Panamera gliding through the roads of Lake Charles, La and I immediately fell in love.  Back on my birthday, I woke up and now I too glide across the roads, but in San Antonio, TX.  I said all of that to say this; fancy is what you want in life, not what others want you to have.  Live your dreams without apology and dive into whatever your heart desires.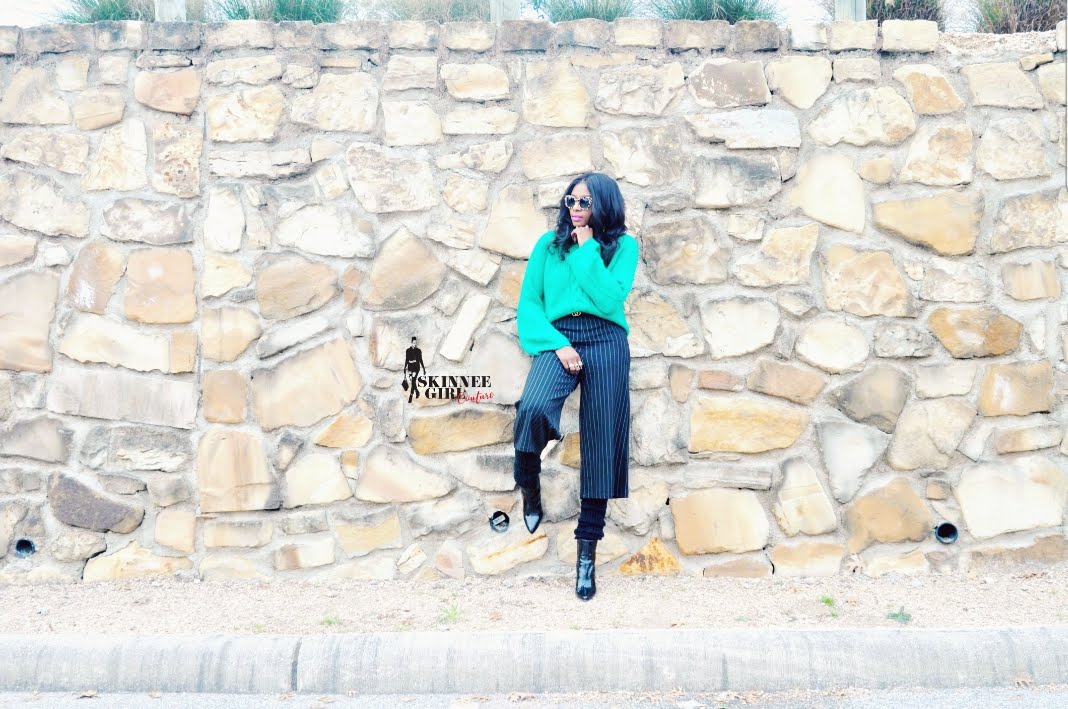 This look comes from the feeling of being fancy and luxurious.  Showing how the SG Couture clothing is of great quality and pairs well with designer and luxurious things.  I am selling a reflection of what I love and want in my closet.  Unfortunately, the sweater is an H&M grab; therefore, not available through SGC, but the pants are.  These are comfy, classic gaucho style pants, featuring vertical stripes and stretch waist band.  Perfect to pair with heels or your favorite pair of sneakers.  Either way, use these to create your very own style.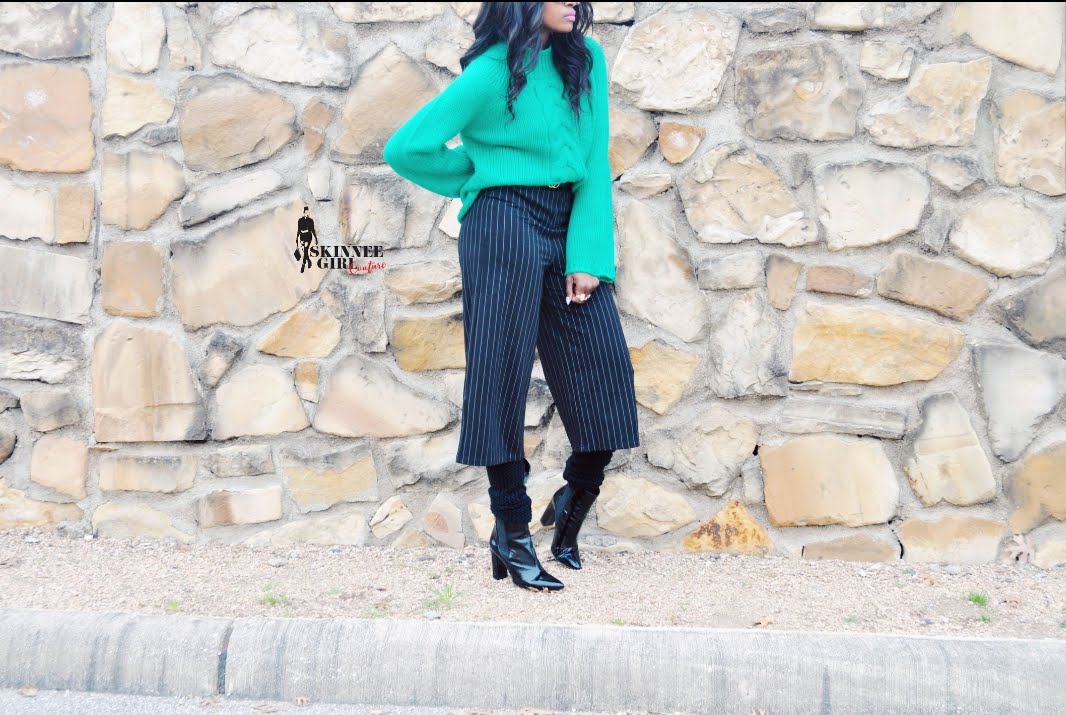 This is my 2018, fashionably flaunting my fancy.  Live your life for your fullness and let everything else fall in place. Love! MEek,