Welcome SG Couture
Posted on February 24 2018
There is a new boutique in town with your name on it.
Welcome SG Couture Boutique.  Meek has turned her love for fashion and continued passion of fashion blogging into a place for ladies to shop similar styles that she has worn.  The clothing is very versatile fit for the average lady looking to enhance her style.  These pieces are all hand chosen by Meek to reflect the looks she showcases on a daily style.  For "Fashion Tips" and "How To Wear" ideas, visit the Skinnee Girl Confidence Blog - Meek's Style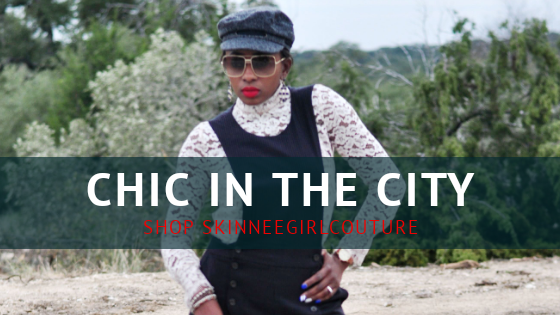 This online boutique is one of few that'll offer a classic approach to fashion.  Offering styles once worn by our mothers and grandmothers.  A style that creates the lady that we desire to become.  A style which combines classic, chic, and sexy all in it's own.  Without further ado, I welcome you to shop the collection.
Clothing currently range from sizes Small to X-Large.  Most clothing is true-to-size; however, please read the product description for verification of each individual piece.
Thanks for your continued support all of these years and fall in love, just as I have done.